Who are we?
The Croydon Citizens' Bands are a musical organisation with a membership of over seventy musicians drawn from the local and surrounding community. There are three bands under our banner, the Croydon Wind Symphony, Croydon Brass Band and Croydon Concert Band. The Croydon Brass Band is affiliated with the Victorian Bands League Inc.
Where are we?
We are located in Croydon, in the eastern suburbs of Melbourne, Australia. Rehearsals take place in Keystone Hall in Croydon (Melway Ref 50K4).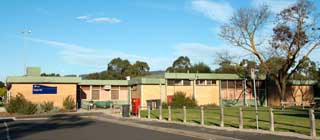 Select the map you wish to view.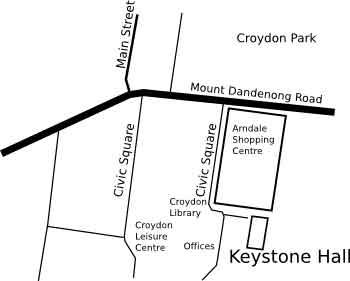 We are proudly supported by the City of Maroondah and are pleased to support the local community as we have been for the past forty-nine years! All the bands rehearse once a week. The Brass Band on Monday evenings and the Concert Band and Wind Symphony on Wednesday evenings.
What do we do?
All the bands perform regularly throughout the year at concerts, community festivals, commemorative occasions and at Maroondah Council Citizenship Ceremonies. We are guided by a comprehensive set of aims which drive activities including our concert program, competitions and social events.
New members welcome
All of our bands welcome new players and we do not hold auditions. If you enjoy music and play a brass, woodwind or percussion instrument you would be most welcome to come along and experience our bands and organisation. No matter what your age or level of experience, one of our bands may well be the one for you.